Share This
ABOUT
Who Am I?
I am a suburban father and husband, award-winning journalist and radio broadcaster, political blogger, online and print publisher, and musician (specifically, both acoustic and electric guitar, sometimes through very loud amplifiers).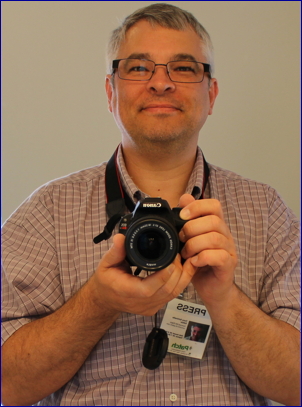 Professional Experience
I've been working in media for more than two decades starting out first with a weekly radio program in Boston at WMFO, Tufts University's community radio station, and as a freelancer writer at various newspapers in eastern Massachusetts, covering governmental meetings and producing features on local businesses and people in the early 1990s.
After stints working in retail, politics, radio board operation, and media and equipment sales, I decided to venture into community journalism full-time and during the last 15 years, I've been gathering news for newspapers, radio stations, and online companies.
I was hired to be the reporter of the Belmont Citizen-Herald, in Belmont, Mass., in 2000 and was promoted to the editor's position at The Winchester Star in Winchester, Mass., in 2002, where I remained until 2004.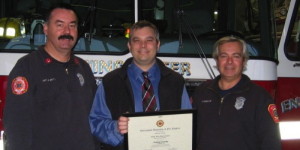 In late 2004, I was hired as a news reporter and anchor for WKXL 1450 AM in Concord, N.H. Along with my reporting duties, I hosted an hour block of arts and entertainment programming. In 2005, I was named news director and later, program director. I was named CEO (station manager) at the end of 2005 and sales manager in 2006.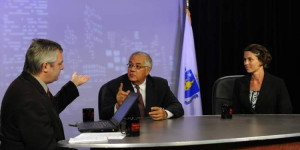 I returned to edit the Citizen-Herald in the spring of 2007 and was named senior editor of Gate House Media New England's Lexington office in 2010, leading a team of nine, while also co-editing The Lincoln Journal.
In June 2011, was hired to create the Concord NH Patch news and community website. In its first year, the site was named Best Website by the New Hampshire Press Association and broke a number of national stories including political coverage that received accolades from people like Arianna Huffington of The Huffington Post. The site earned the Best Website second place award in 2013.
After structural changes at Patch in January 2014, my responsibilities expanded to write, edit, and curate a number of Patch sites in both New Hampshire and Massachusetts. I currently cover 11 of the 12 New Hampshire Patch sites.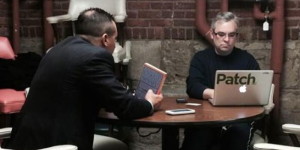 I've won 15 journalism and broadcasting awards during this time for the aforementioned online awards, as well print design, audio news, general and community excellence, government, education, and election coverage, and opinion and right-to-know content.
 
Politics and Spirituality
I've been interested in politics for many, many years, dating back to the days that I was dragged around by my parents as a pre-teen, attending events during the 1976 Democrat and Republican presidential primaries (I follow politics like other people follow sports). I have been writing and talking about politics and public policy since the 1980s, in print, online, and on the radio.
Philosophically, I consider myself a "liberal-tarian"; meaning that my political values are a mix of traditional liberalism and small "L" libertarianism. The solutions to our nation's ills are a combination of all kinds of ideas and policies. No single political party or movement has a corner on the solutions. I'm registered as an "undeclared" because I enjoy the option of voting in either political party's primary.
As far as religious beliefs go, I consider myself a very spiritual, New Testament Christian, who occasionally attends services at Catholic churches in Concord with my wife and children (my boys and I were baptized at St. John the Baptist Church).
 
Personal Interests
Some of my interests include hiking, reading the WSJ, devouring books (media and political history, especially), watching movies, producing voiceovers and noodling in my home studio, saving the universe from the Covenant in online Halo games with my brothers and friends, playing Minecraft with my sons, listening to all kinds of music, and playing Whiffle ball and grilling during the spring and summer months.
I also host the Taste the Floor radio program on WNHN 94.7 LP (FM) in Concord. The show airs at 9 p.m. on Wednesday and 5 p.m. on Saturday. The show is also heard on IPM Nation Live 2, global online radio streaming here, at 10 p.m. on Wednesdays.
 
Community Involvement
Between 2006 and 2014, I served on the Executive Committee of the Concord Substance Abuse Coalition, including a number of years as the organization's vice president.
In the past, I have been a board member of the Friends of Forgotten Children. I co-founded and was co-chairman of the Concord Taxpayers Association with former judge and former U.S. Rep. Chuck Douglas until May 2011.
I am also a 2007 graduate of Leadership Greater Concord, a program offered by the Greater Concord Chamber of Commerce, and participate in a number of activities with the chamber when I have time. 
Best, Tony
tony-at-tonyschinella.com