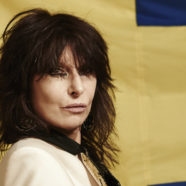 Jun

27
Tags
Related Posts
Share This
'Night' Songs + More: TTF
Here's this week's playlist on the Taste the Floor Show:
The Pretenders: Night in My Veins (Last of the Independents)
The Cure: A Night Like This (The Head on the Door)
Tacocat: Night Swimming (Lost Time)
Gary Numan: Night Talking (Dance)
Dean Martin: Night Train to Memphis
The Moody Blues: The Night: Nights in White Satin (Days of Future Passed)
The Replacements: Nightclub Jitters (Pleased to Meet Me)
Nat King Cole: A Nightingale Sang in Berkeley Square (Love Songs)
The Cardigans: Nil (Gran Turismo)
The Monkees: Nine Times Blue
The Cult: Nirvana (Love)
Duran Duran: Nite-Runner (Red Carpet Massacre)
The Curtain Society: No Answer (Inertia)
Love & Rockets: No Big Deal 12-inch remix (Love and Rockets)
The Taste the Floor Show can be heard at 9 p.m. on Wednesdays and 5 p.m. on Saturdays on WNHN-LP 94.7 in Concord, NH. Listen to the stream here. The show is also heard on IPM Nation Live 2, global online radio streaming here, at 10 p.m. on Wednesdays. IMP Nation also has the Taste the Floor Show archived on its website here.
Image: Chrissie Hynde