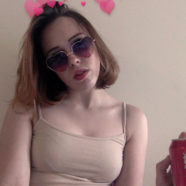 Jun

20
Tags
Related Posts
Share This
Hot (New) Stuff, Can't Get Enough: TTF
Here's this week's playlist on the Taste the Floor Show:
Jessicka: Penniless Fools
Loose Tooth: Keep On
CAPPA: Tension
The Candescents: Boyfriend
From Scratch: Type
Mazzy Star: Quiet, The Winter Harbor (Still)
Mazzy Star: Fade Into You (So Tonight That I Might See)
Dubstar: Waltz No. 9
Alexis Marie Thompson: Featherwind (Featherwind)
Soccer Mommy: Inside Out (For Young Hearts)
Brazilian Girls: Go Out More Often (Let's Make Love)
Bonzie: Tiny (Zone on Nine)
Hey Ocean!: To the Sea (The Hurt of Happiness)
Belly: Starryeyed (DOVE)
Rick Springfield: The Snake King (The Snake King)
The Taste the Floor Show can be heard at 9 p.m. on Wednesdays and 5 p.m. on Saturdays on WNHN-LP 94.7 in Concord, NH. Listen to the stream here. The show is also heard on IPM Nation Live 2, global online radio streaming here, at 10 p.m. on Wednesdays. IMP Nation also has the Taste the Floor Show archived on its website here.
Image: Soccer Mommy