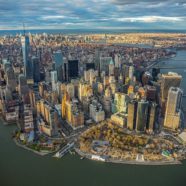 Jun

13
Tags
Related Posts
Share This
Songs About New York, More: TTF
Here's this week's playlist on the Taste the Floor Show:
INXS: New Sensation (Kick)
TORRES: New Skin (Sprinter)
Johnny Marr: New Town Velocity (The Messenger)
Blur: New World Towers (The Magic Whip)
Richard Ashcroft: New York (Alone with Everybody)
U2: New York (All That You Can't Leave Behind)
Dion and Paul Simon: New York Is My Home
Lou Reed: New York Telephone Conversation (Transformer)
Frank Sinatra and Tony Bennett: New York, New York (Duets II)
Johnny Cash: Next In Line
Brazilian Girls: Nicotine (Talk to La Bomb)
The Dandy Warhols: Nietzsche (Thirteen Tales from Urban Bohemia)
Parsnip: Nigella (Health)
The Who: Substitute (live)
The Taste the Floor Show can be heard at 9 p.m. on Wednesdays and 5 p.m. on Saturdays on WNHN-LP 94.7 in Concord, NH. Listen to the stream here. The show is also heard on IPM Nation Live 2, global online radio streaming here, at 10 p.m. on Wednesdays. IMP Nation also has the Taste the Floor Show archived on its website here.