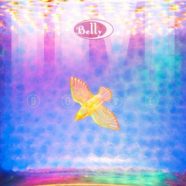 May

16
Tags
Related Posts
Share This
New Stuff And More 'N' Songs: TTF
Here's this week's playlist. Thanks for tuning in!
Tim Burgess: Inspired Again
Hey Ocean!: The Feels (The Hurt of Happiness)
Kris Kristofferson: Bird On A Wire (Live at The Bottom Line)
Belly: Heartstrings (DOVE)
Neil Young: The Needle And The Damage Done (Harvest)
The Rolling Stones: Neighbours (Tattoo You)
Mistle Thrush: Neil Diamond (Drunk With You)
Iggy Pop: Neon Forest (Brick by Brick)
The Del Fuegos: Nervous and Shakey (The Longest Day)
Electrafixion: Never (Burned)
Heart: Never (Heart)
Eden Sela: Never Again (Snake Mother)
Isaac Hayes: Never Can Say Goodbye (Black Moses)
Warren Zanes: IS IT REAL? (I Want to Move Out In the Daylight!)
The Taste the Floor Show can be heard at 9 p.m. on Wednesdays and 5 p.m. on Saturdays on WNHN-LP 94.7 in Concord, NH. Listen to the stream here. The show is also heard on IPM Nation Live 2, global online radio streaming here, at 10 p.m. on Wednesdays. IMP Nation also has the Taste the Floor Show archived on its website here.
Image: Belly's new album, "Dove."