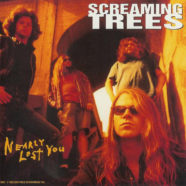 May

02
Tags
Related Posts
Share This
Fave 'N' Songs According To ITunes Player: TTF
Here's the latest playlist from this week's Taste the Floor Show:
Yeah Yeah Yeahs: Mystery Girl (Yeah Yeah Yeahs)
INXS: Mystify Me (Kick)
Bananarama: Na Na Hey Hey (Kiss Him Goodbye)
The Brian Jonestown Massacre: Nailing Honey to the Bee
DEV: Naked (The Night The Sun Came Up)
The Goo Goo Dolls: Naked (A Boy Named Goo)
The Goo Goo Dolls: Name (A Boy Named Goo)
Richard Ashcroft: Nature Is the Law (Human Conditions)
Shop Assistants: Nature Lover
The Screaming Trees: Nearly Lost You (Sweet Oblivion)
Translator: Necessary Spinning (Heartbeats and Triggers)
The I Don't Cares: Need The Guys (Wild Stab)
Isaac Hayes: Need to Belong to Someone (Black Moses)
Cheap Trick: Need Your Love (Dream Police)
The Taste the Floor Show can be heard at 9 p.m. on Wednesdays and 5 p.m. on Saturdays on WNHN-LP 94.7 in Concord, NH. Listen to the stream here. The show is also heard on IPM Nation Live 2, global online radio streaming here, at 10 p.m. on Wednesdays. IMP Nation also has the Taste the Floor Show archived on its website here.
Image: Screaming Trees "Nearly Lost You" sleeve