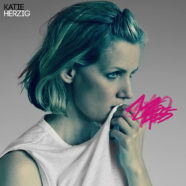 Apr

18
Tags
Related Posts
Share This
New Stuff For Mid-April: TTF
This week, on the Taste the Floor Show, I played this:
The Aces: Stay (When My Heart Felt Volcanic)
The Aces: Stuck (album version)
Katie Herzig: Feel Alive (Moment of Bliss)
Fenne Lily: Car Park (On Hold)
Thurston Moore: Panik (MX Liberty EP)
Juliana Hatfield: Have You Never Been Mellow (Juliana Hatfield Sings Olivia Newton-John)
Blake Babies: Wipe It Up (Nicely, Nicely)
Lemonheads: Confetti (The 90's Studio Album Collection)
Ladytron: The Animals (single)
Kate Nash: Take Away (Yesterday Was Forever)
Steffany Gretzinger: All The Lives Forever (Blackout)
Luby Sparks: The Short Lived Girl (Luby Sparks)
Gladshot: Broken Colors (These Are Vitamins)
Anna Klein: Back of Your Mind (These Days)
Shop Assistants: Looking Back
The Taste the Floor Show can be heard at 9 p.m. on Wednesdays and 5 p.m. on Saturdays on WNHN-LP 94.7 in Concord, NH. Listen to the stream here. The show is also heard on IPM Nation Live 2, global online radio streaming here, at 10 p.m. on Wednesdays. IMP Nation also has the Taste the Floor Show archived on its website here.
Image: Katie Herzig.