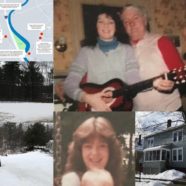 Apr

09
Tags
Related Posts
Share This
What Happened To Tippy?
For most of my years, I knew, or realized, that I wouldn't win a Pulitzer during my media career. I just wasn't that kind of journalist. Yes, I've won a slew of a awards; but deep down, I'm a chop-shop local journalist and always have been. And, I've always been OK with that if I was able to do what I enjoy.
But every once and a while, I get a gold nugget and do some really amazing work, if I do say so myself. I was one of the first journalists to extensively eye the opioid crisis in New Hampshire (a woman in the state medical examiner's office said to me, upon requesting data, paraphrasing, I was wondering when one of you would finally call me). I've had broken national stories. Had my videos picked up by major networks. And even got a shoutout in a column by Arianna Huffington of HuffPost.
I haven't had many big stories during the past few years so it was great that I happened upon this one: "After 3 Decades, New Evidence Could Solve Missing NH Teen Case".
This is the story of Tippy McBride, a 15-year-old girl missing since 1984. It took me months to put together. But it's riveting. Give it a read and let me know what you think.
Update, April 14: Due to shares by my friends and others, more than 5,700 people read Tippy's story. Google Editors also picked it up, too, which was cool, although it only received about 600 views from those links.