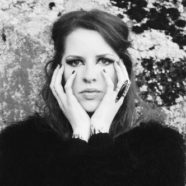 Apr

03
Tags
Related Posts
Share This
New Stuff For Spring: TTF
Here are the songs I played this week on The Taste the Floor Show:
TORRES: Bad Baby Pie (Three Futures)
Loud Forest: Wake Up (single)
Linn Koch Emery: Come Back (single)
Linn Koch Emery: Bby Nevermind (Boys EP)
Gladshot: Broken Colors (These Are Vitamins)
Annexe the Moon: 1,000 Miles from Hollywood (single)
Beauty Sleep: The Feeling Back (single)
Deidre & the Dark: Come On (Come On EP)
Middle Kids: Fire In Your Eyes (Middle Kids EP)
Anna Klein: Bitter Ends (These Days)
Dream Wife: Kids (Dream Wife)
The Liminanas: The Gift featuring Peter Hook (Shadow People)
Haunted Hearts: Something That Feels Bad Is Something That Feels Good
SPELLES: Wild Heart (SPELLES)
The Taste the Floor Show can be heard at 9 p.m. on Wednesdays and 5 p.m. on Saturdays on WNHN-LP 94.7 in Concord, NH. Listen to the stream here. The show is also heard on IPM Nation Live 2, global online radio streaming here, at 10 p.m. on Wednesdays. IMP Nation also has the Taste the Floor Show archived on its website here.
Image: Spelles