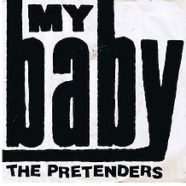 Mar

28
Tags
Related Posts
Share This
And Still, More M Songs: TTF
Here are the songs I played on The Taste the Floor Show for March 28, 2018:
Jane's Addiction: Mountain Song (Nothing's Shocking)
The Curtain Society: Mouth Without (Life Is Long, Still)
The Cars: Moving In Stereo (The Cars)
The Flaming Lips: Mr. Ambulance Driver (At War with the Mystics)
The Knack: My Handleman (… But the Little Girls Understand)
The Psychedelic Furs: Mr. Jones (Talk Talk Talk)
The Fall: Mr. Pharmacist (Bend Sinister)
Blur: Mr. Robinson's Quango (The Great Escape)
Gin Blossoms: Mrs. Rita (New Miserable Experience)
Gary Numan: Music for Chameleons (I, Assassin)
Richard Ashcroft: Music Is Power (Keys to the World)
The Pretenders: My Baby (Get Close)
Liz Phair: My Bionic Eyes (Liz Phair)
Neil Young: Till the Morning Comes (After the Gold Rush)
The Taste the Floor Show can be heard at 9 p.m. on Wednesdays and 5 p.m. on Saturdays on WNHN-LP 94.7 in Concord, NH. Listen to the stream here. The show is also heard on IPM Nation Live 2, global online radio streaming here, at 10 p.m. on Wednesdays. IMP Nation also has the Taste the Floor Show archived on its website here.
Image: The Pretenders "My Baby"