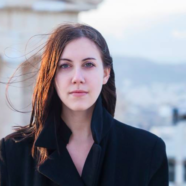 Mar

14
Tags
Related Posts
Share This
Mmmm, More M Songs: TTF
Here's what I played this week on The Taste the Floor Show:
Roxy Music: More Than This (Avalon)
Roxy Music: The Main Thing (Avalon)
Andrea True Connection: More, More, More (single)
Oasis: Morning Glory (What's the Story …)
Echo & the Bunnymen: Morning Sun (What Are You Going To Do With Your Life)
Prince: The Most Beautiful Girl in the World (Gold Experience)
Esme Patterson: Moth Song (We Were Wild)
Torres: Mother Earth, Father God (TORRES)
The Psychedelic Furs: Mother-Son (Book of Days)
April March: Moto Shagg (Paris in April)
Love And Rockets: Motorcycle
The Curtain Society: Motorcycle Baby (Every Corner of the Room)
Pixies: Motorway to Roswell (Trompe Le Monde)
Astroblast: Conversation Hearts (This Will Help You on Your Way)
The Taste the Floor Show can be heard at 9 p.m. on Wednesdays and 5 p.m. on Saturdays on WNHN-LP 94.7 in Concord, NH. Listen to the stream here. The show is also heard on IPM Nation Live 2, global online radio streaming here, at 10 p.m. on Wednesdays. IMP Nation also has the Taste the Floor Show archived on its website here.
Torres