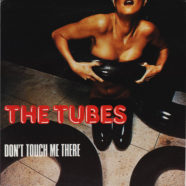 Feb

21
Tags
Related Posts
Share This
Money, Monsters, More: TTF
Here's what I played this week:
Foolify: Summer Song (Foolify EP)
Dream Wife: Taste (Dream Wife)
Luby Sparks: Sparks (Luby Sparks)
Rhinos Are People Too: Lust (single)
Mia Dyson: Fool (single)
Sunshine & The Rain: So Far So Close (In the Darkness of My Light)
Skaia: I Play With Clouds (Clouds)
The Tubes: Don't Touch Me There (TRASH)
The Tubes: White Punks On Dope (TRASH)
The Mamas & The Papas: Monday, Monday
Cyndi Lauper: Money Changes Everything (She's So Unusual)
Cheap Trick: Money Is the Route of All Fun (Sex, America, Cheap Trick)
Richard Ashcroft: Money to Burn (Alone with Everybody)
Echo & the Bunnymen: Monkeys (Crocodiles)
Lucius: Monsters (Wildewoman)
The Taste the Floor Show can be heard at 9 p.m. on Wednesdays and 5 p.m. on Saturdays on WNHN-LP 94.7 in Concord, NH. Listen to the stream here. The show is also heard on IPM Nation Live 2, global online radio streaming here, at 10 p.m. on Wednesdays. IMP Nation also has the Taste the Floor Show archived on its website here.
Image: The Tubes "Don't Touch Me There" 45 sleeve.