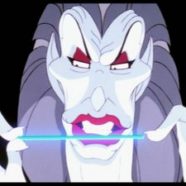 Feb

14
Tags
Related Posts
Share This
New Stuff, More M Songs, Mok: TTF
Here's what I played on the Taste the Floor Show this week:
Luby Sparks: Tangerine (Luby Sparks)
Foollify: Taste The Fire (Follify EP)
Hollie Cook: Lunar Addiction (Vessel Of Love)
Dream Wife: Let's Make Out (Dream Wife)
The Liminanas: Istanbul Is Sleepy (Shadow People)
Led Zeppelin: Misty Mountain Hop (Led Zeppelin IV)
The Rolling Stones: Mixed Emotions (Steel Wheels)
Iggy Pop: Mixin' the Colors (American Caesar)
David Bowie: Modern Love (Let's Dance)
A Flock Of Seagulls: Modern Love Is Automatic (A Flock Of Seagulls)
Yeah Yeah Yeahs: Modern Romance (Fever to Tell)
Fleetwood Mac: Monday Morning (Fleetwood Mac)
Lou Reed: Mok (My Name Is) (Rock & Rule)
The Taste the Floor Show can be heard at 9 p.m. on Wednesdays and 5 p.m. on Saturdays on WNHN-LP 94.7 in Concord, NH. Listen to the stream here. The show is also heard on IPM Nation Live 2, global online radio streaming here, at 10 p.m. on Wednesdays. IMP Nation also has the Taste the Floor Show archived on its website here.
Mok from "Rock & Rule"