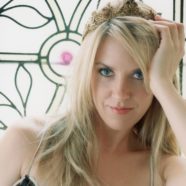 Jan

24
Tags
Related Posts
Share This
More Fave 'M' Songs: TTF
Here's what I played this week on The Taste the Floor Show:
The Cure: Mint Car (Wild Mood Swings)
Midnight Oil: Minutes to Midnight, live (Oils on the Water)
Human League: Mirror Man (Fascination!)
Electrafixion: Mirrorball (Burned)
The Dandy Warhols: Mis Amigos (Earth to the Dandy Warhols)
The Smiths: Miserable Lie (The Smiths)
Blur: Miss America (Modern Life Is Rubbish)
Medicine: Miss Drugstore (Shot Forth Self Living)
Culture Club: Miss Me Blind (Colour by Numbers)
Liz Phair: Miss September (Funstyle)
The Rolling Stones: Miss You (Some Girls)
Eurythmics: Missionary Man (Revenge)
Travis Bretzer: Misty Morning (Bitter Suites)
The Taste the Floor Show can be heard at 9 p.m. on Wednesdays and 5 p.m. on Saturdays on WNHN-LP 94.7 in Concord, NH. Listen to the stream here. The show is also heard on IPM Nation Live 2, global online radio streaming here, at 10 p.m. on Wednesdays. IMP Nation also has the Taste the Floor Show archived on its website here.
Liz Phair.