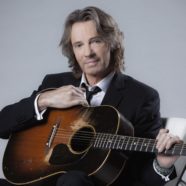 Jan

10
Tags
Related Posts
Share This
Moody's Ray Thomas Passes Away, M Songs, New Rick Springfield: TTF
Here's what I played this week on The Taste the Floor Show:
Spelles: Rib Cage (Spelles EP)
Rick Springfield: Little Demon
Hey Ocean!: Sleepwalker
Slowlights: Real
Slowlights: Set In Stone
The Moody Blues: And the Tide Rushes In (A Question of Balance)
The Moody Blues: Dr. Livingstone, I Presume (In Search of the Lost Chord)
The Moody Blues: Dear Diary (On the Threshold of a Dream)
The Moody Blues: The Sunset/Twilight Time (Days of Future Passed)
The Pretenders: Middle of the Road (Learning to Crawl)
The Psychedelic Furs: Midnight to Midnight
The Pixies: Might as Well Be Gone (Head Carrier)
The Smithereens: Miles From Nowhere (A Date with The Smithereens)
The Primitives: Secrets (Pure)
The Taste the Floor Show can be heard at 9 p.m. on Wednesdays and 5 p.m. on Saturdays on WNHN-LP 94.7 in Concord, NH. Listen to the stream here. The show is also heard on IPM Nation Live 2, global online radio streaming here, at 10 p.m. on Wednesdays. IMP Nation also has the Taste the Floor Show archived on its website here.
Rick Springfield.