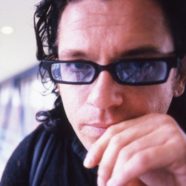 Nov

22
Tags
Related Posts
Share This
Michael Hutchence's Death 20 Years Later, New Stuff: TTF
Here's this week's playlist:
Sad Palace: Melody Crux
Blaithin Carney: Close My Eyes
Petra Haden: Strawberry Letter 23
Anna Nalick: Aura
Jeremy Enigk: The Long Wait Is Over
INXS: Viking Juice
INXS: Elegantly Wasted
Michael Hutchence: Golf Course (Dogs In Space soundtrack)
INXS: This Time
INXS: On My Way
INXS: Not Enough Time
U2: Stuck In A Moment You Can't Get Out Of
Duran Duran: Ordinary World
Coldplay: A Hopeful Transmission
The Taste the Floor Show can be heard at 9 p.m. on Wednesdays and 5 p.m. on Saturdays on WNHN-LP 94.7 in Concord, NH. Listen to the stream here. The show is also heard on IPM Nation Live 2, global online radio streaming here, at 10 p.m. on Wednesdays. IMP Nation also has the Taste the Floor Show archived on its website here.