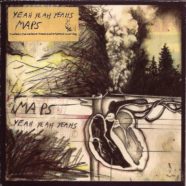 Nov

08
Tags
Related Posts
Share This
New Stuff, M Songs, Five Decades Of 'Strange Days': TTF
Here is a rundown of what I played this week on the Taste the Floor Show:
The Safes: Disposable Outcome
Daniella Mason: Butterflies
Jen Cloher: Loose Magic
Sian Richards: Northern Lights
Linn Koch-Emmery: Little Feels
Thea & The Wild: Paved The Way
The Doors: People Are Strange
The Doors: You're Lost Little Girl
The Doors: Love Me Two Times
Hall & Oates: Maneater
The Bangles: Manic Monday
The Rolling Stones and Muddy Waters: Mannish Boy
The Fall: Mansion
Yeah Yeah Yeahs: Maps
Blondie: Maria
Azure Ray: A Thousand Years
The Taste the Floor Show can be heard at 9 p.m. on Wednesdays and 5 p.m. on Saturdays on WNHN-LP 94.7 in Concord, NH. Listen to the stream here. The show is also heard on IPM Nation Live 2, global online radio streaming here, at 10 p.m. on Wednesdays. IMP Nation also has the Taste the Floor Show archived on its website here.