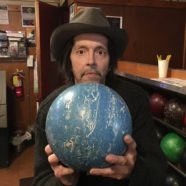 Oct

18
Tags
Related Posts
Share This
RIP Grant Hart, New Stuff, Magical Songs: TTF
Here's what I played this week on The Taste The Floor Show:
Hey Ocean!: Amsterdam
Noosa: Ha Ha Hollywood
Illicit Ghost: Choose Your Poison
Fears Chella: Lush
The Safes: Disposable Outcome
Grant Hart: Twenty-Five Forty-One
Husker Du: Makes No Sense At All
Buzzcocks: Ever Fallen In Love
The Rolling Stones: Going To A Go-Go (live)
The I Don't Cares: Dance To The Fight
The Who: Magic Bus
Heart: Magic Man
Ian McCulloch: Magical World
Ride: Magical Spring
Jen Cloher: Dark Art
The Taste the Floor Show can be heard at 9 p.m. on Wednesdays and 5 p.m. on Saturdays on WNHN-LP 94.7 in Concord, NH. Listen to the stream here. The show is also heard on IPM Nation Live 2, global online radio streaming here, at 10 p.m. on Wednesdays. IMP Nation also has the Taste the Floor Show archived on its website here.
Grant Hart image courtesy of Twitter