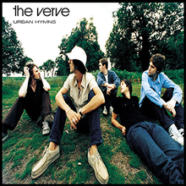 Sep

27
Tags
Related Posts
Share This
Hit Song Anniversaries, More Love Songs, New Stuff, Too: TTF
Here's what I played this week:
The Safes: Crystal Ball
OMD: As We Open, So We Close
Julie & The Wrong Guys: You Wanted What I Wanted
Jen Cloher: Analysis Paralysis
The Smiths: Death of a Disco Dancer
Cheap Trick: Southern Girls
Talking Heads: Don't Worry About the Government
The Verve: Bittersweet Symphony
The Dandy Warhols: Love Song
The Woodentops: Love Train
Joy Division: Love Will Tear Us Apart (live)
Liz Phair: Love/War
The Beatles: Love You To
Pixies: Head On
The Taste the Floor Show can be heard at 9 p.m. on Wednesdays and 5 p.m. on Saturdays on WNHN-LP 94.7 in Concord, NH. Listen to the stream here. The show is also heard on IPM Nation Live 2, global online radio streaming here, at 10 p.m. on Wednesdays. IMP Nation also has the Taste the Floor Show archived on its website here.