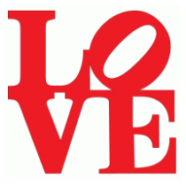 Sep

20
Tags
Related Posts
Share This
A Whole Lotta Love: TTF
Most played iTunes player "love" songs this week.
The Ravonettes: Love Can Destroy Everything
The Doors: Love Her Madly
The Rolling Stones: Love In Vain
Eurythmics: Love Is A Stranger
The Monkees: Love Is Only Sleeping
Liz Phair: Love Is Nothing
The Dandy Warhols: Love Is The New Feel Awful
The Beatles: Love Me Do
The Psychedelic Furs: Love My Way
The Doors: Love Me Two Times
The I Don't Cares: Love Out Loud
The Dream Academy: Love Parade
The Cult: Love Removal Machine
The Stone Roses: Love Spreads
The Taste the Floor Show can be heard at 9 p.m. on Wednesdays and 5 p.m. on Saturdays on WNHN-LP 94.7 in Concord, NH. Listen to the stream here. The show is also heard on IPM Nation Live 2, global online radio streaming here, at 10 p.m. on Wednesdays. IMP Nation also has the Taste the Floor Show archived on its website here.