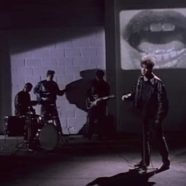 Aug

02
Tags
Related Posts
Share This
Like, Listen, Lips: TTF
Here is this week's playlist:
Eden Sela: Ready For Love
Keira Knightley: Tell Me If You Wanna Go Home
The Aces: Physical
Loud Forest: Loneliness Is Making Us Wild
Sebastian Blanck: No Choice
Juliana Hatfield: Sunny Somewhere
The Psychedelic Furs: Like a Stranger
Far East Movement with Dev: Like a G6 (remix)
Gladshot: Like the Angels Do
Echo & the Bunnymen: Lips Like Sugar
INXS: Listen Like Thieves
Spinal Tap: (Listen to The) Flower People
Polara: Listening Now
Beach Boys: Little Deuce Coupe
Liz Phair: Little Digger
The I Don't Cares: Love Out Loud
The Taste the Floor Show can be heard at 9 p.m. on Wednesdays and 5 p.m. on Saturdays on WNHN-LP 94.7 in Concord, NH. Listen to the stream here. The show is also heard on IPM Nation Live 2, global online radio streaming here, at 10 p.m. on Wednesdays. IMP Nation also has the Taste the Floor Show archived on its website here.