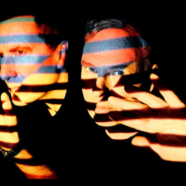 Jul

26
Tags
Related Posts
Share This
New OMD Plus More L Song: TTF
Here is this week's playlist:
OMD: The Punishment of Luxury
OMD: Tesla Girls
Eden Sela: On Being With You
Sarah Jaffe: Bad Baby
Sebastian Blanck: Twin Fog
The Aces: Stuck
Echo & the Bunnymen: Life Goes On
Echo & the Bunnymen: Life of a Thousand Crimes
Talk Talk: Life's What You Make It
The Curtain Society: Life Is Long, Still
Love and Rockets: The Light
The Doors: Light My Fire
Ride: Light a Daydream
The Beatles: Glass Onion ("Love" version)
The Taste the Floor Show can be heard at 9 p.m. on Wednesdays and 5 p.m. on Saturdays on WNHN-LP 94.7 in Concord, NH. Listen to the stream here. The show is also heard on IPM Nation Live 2, global online radio streaming here, at 10 p.m. on Wednesdays. IMP Nation also has the Taste the Floor Show archived on its website here.